Delivery of Person Centred Care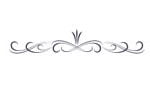 Castle House is located in the lovely market town of Torrington Devon. The home is situated next to the commons, which has fabulous views across the countryside.
Castle House is located near to the site of the original Castle. The original Castle was built by William The Conqueror's nephew, being rebuilt several times. The final castle built in the fourteenth century was a fortified manor.
The house itself was built as a gentleman's residence (said to have been built from the original castle stone) and became a care home a few decades ago.
Castle House is a homely, intimate home with a capacity of 27 residents, all single rooms, many of which have en-suite toilets. Several of the communal corridors are themed to help people living with dementia.
We have a varied activities programme and have a friendly and welcoming staff team.
All of our food is home cooked, using local meat and fresh produce and special requests are catered for.
Castle House has WiFi signal throughout the home which can be accessed by our residents who would like to 'browse the internet' from your personal device and be active on social media or communicate with their beloved ones via video call.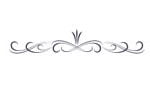 We also have
extra large rooms
available for couples
Castle house has the ability to look after people both under and over the age of 65 who have general residential, respite or dementia care needs. Whether you are looking for short term or long-term care, Castle House has the flexibility to accommodate for both and we often look after people who come for a short-term period of respite or convalescence care. You might need this because you recently had an operation and need a period of recovery, or some adjustments are being made to your house which means that you need to be elsewhere for a little while.